Landscaping Services
Experienced and Quality Landscaping Services
Increase the Beauty and Value of Your Property
At Rooted Landscape in Olathe, we understand that no two properties are alike. That's why we take a different approach each and every landscaping service we provide. Instead of offering a cookie-cutter landscaping approach, we work with you to cater our services to your specific budget, preferences, lifestyle, and more! When you work with our landscaping experts, you are not only left smiling with a beautiful new landscape, you are also investing in the value of your property. Stunning landscaping can improve the value and curb appeal of practically any home. Contact Rooted Landscape in Olathe today to boost the beauty and value of your home!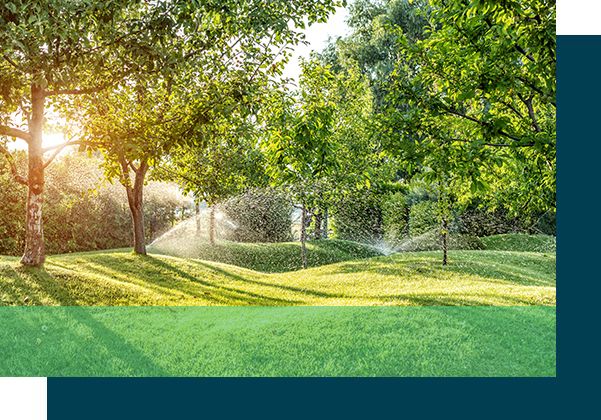 Why choose us for your landscaping services?
We are Top Rated Local® landscapers
Our team has more than 30 years of experience
With us, you get landscaping services customized to you and your property
We serve a variety of locations around Olathe, including Overland Park, Lenexa, Leawood, Mission, Prairie Village, Stilwell, Gardner, Shawnee, and more
You increase the value of your property and are left with a stunning landscape
Reach out to Rooted Landscape in Olathe today to get started with a free consultation!
Olathe Landscaping Services
Our process is simple and we do everything we can to ensure smooth, efficient, and cost-effective, operations, making your landscape dreams come alive while staying on-schedule and on-budget. Working closely with our landscape design team, we will make sure that everything you want is laid out in easy-to-understand terms so you know what we are doing, what it will cost, and how it will look. We are passionate about providing quality customer service and everything we do is geared toward that goal. We are honest and upfront about our landscaping capabilities and we pour our meticulous attention to detail into everything we do.
After the design phase, our team of experienced, professional, and friendly landscapers works diligently to install your design to perfection — treating your property as if it was their own and making sure that it is left looking spectacular.
We offer a one-year warranty on most of our plant stock installs, so you can rest easy knowing that your outdoor space's beauty is long-lasting.
We are happy to design and install any combination of the following:
Seasonal Color
Mulch and Rock Coverings
Landscape Lighting
Hardscapes
Patios and Walkways
Retaining Walls
Outdoor Kitchens
Fire Pits
Call 913.782.1845 or fill out the form below