Turf & Lawn Maintenance
Beautiful Landscaping Without the Work
Keep Your Landscape Looking Tidy
Constantly keeping up turf and lawn maintenance can be exhausting. That's why more people than ever are turning to Rooted Landscape in Olathe for our turf and lawn maintenance services. With us, you can keep the beautiful landscape you've always dreamt of without the need to constantly be tending to it. Instead of being tied to your turf and lawn, you are free to enjoy your landscape while doing whatever you want to do. We hold ourselves to the highest standards and have acute attention to detail. So no matter how particular you are about your lawn maintenance, our team is sure to meet or beat your expectations. Reach out to us at Rooted Landscape in Olathe to learn more and get started!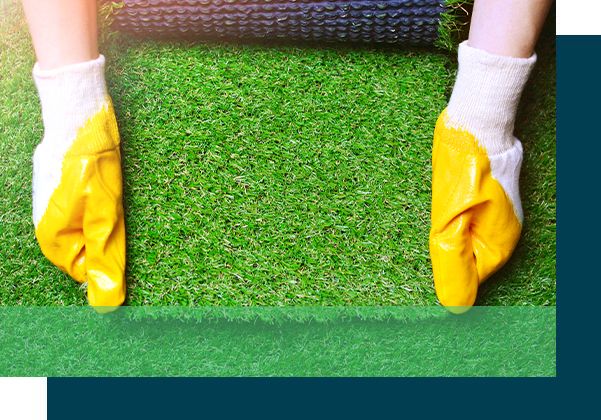 Our turf and lawn maintenance encompasses a variety of services in one neat package. When you trust our turf and lawn maintenance services, you can expect to have the following done.
Mowing
Cleanup
Mulching
Shrub Trimming
Tree Trimming and Pruning
Tree Removal and Stump Grinding
Bed Maintenance
Contact us today for a free consultation and to get started with your turf and lawn maintenance services.
Turf & Lawn Maintenance
Mowing
When providing our mowing services, Rooted Landscape in Olathe focuses on the perfect height, even lines, trimming/edging, and blowing services that make your lawn look perfectly finished. Our lawn mowing services are tailored to meet your needs and budget.
Spring Lawn Cleanups
If you are looking to start your spring off with a bang, then a Spring Cleanup is right up your alley. Get rid of the pesky leaves and get those grasses cut back with our cleanup services included in our turf & lawn maintenance service.
Mulching
Mulching is a great way to spruce up your landscape. Adding color to your landscape beds really highlights the look of your plants and landscape.
Shrub Trimming
Shrub trimming is ideal in order to create a look that is clean-cut and beautiful. It is also great for keeping the shrub healthy and strong.
Tree Trimming & Pruning
Whether your tree needs some extra attention or its branches are just in the way, our tree trimming services are exactly what it needs to grow strong and beautiful. Pruning is an important part of keeping the tree healthy, as it redirects energy and food to the parts of the tree that need it most. It is also important to keep up the aesthetic appeal of the tree by making sure it is neat and groomed.
Tree Removal & Stump Grinding
Whether a tree needs to be removed in order to make room for development or because it is unhealthy and unsafe, our tree removal services ensure that the job will be done efficiently, effectively, and safely with no damage to your property. When it comes to tree removal, trust the professionals with decades of experience at Rooted Landscape in Olathe.
Bed Maintenance
Whether we are applying pre-emergent, applying weed control, or just pulling weeds the old-fashioned way, we will make sure that we are there, and your weeds are NOT.
Contact us today to learn more and see how we can transform your lawn!
Call 913.782.1845 or fill out the form below