Our mowing services provide you with a neat and tidy lawn every time. We make sure your lawn is perfectly manicured and your paved areas are blown clean of any clippings.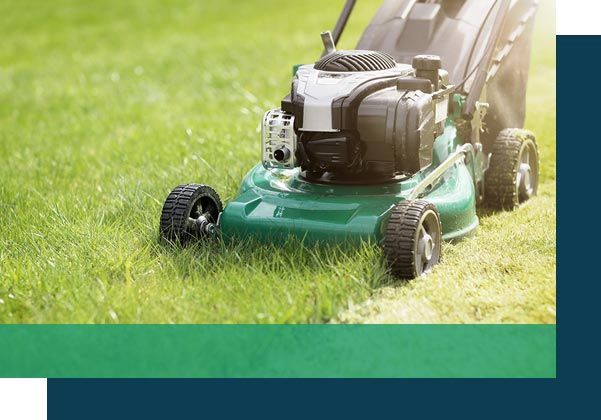 Why choose us for mowing?
A perfectly manicured lawn takes time and effort. If you find yourself too busy to keep up with the ins and outs of lawn care, our mowing services are perfect to help ease your packed schedule. Our services can give you back the time you might otherwise spend working in the yard throughout the year.
Our mowing services focus on keeping your lawn healthy while making it look pristine. We trim grass to the perfect height for the season as well as create beautiful lines and edges in your lawn. Our attention to detail means you can simply enjoy your lawn without having to worry about the labor of upkeep.
Mowing your lawn doesn't just provide aesthetic benefits. Regularly mowing to the proper height for the season actually helps grass to grow and maintains the appropriate density for your lawn. Keeping your lawn healthy means you'll have fewer issues with bare spots and diseases.
We pay special attention to the edges of your yard each time we mow, keeping grass from growing over onto hardscape areas like driveways and patios. Our mowing teams also take stock of any trouble spots in your yard so we can address them before they become larger problems.
Our trained landscape crews will mow your lawn quickly and professionally while giving it the care and attention it deserves. We'll leave your yard in a better state than we found it – clean and with any gates closed to make sure pets and children remain safe.
For a beautiful yard that will be the envy of the neighborhood all summer long, trust us with your mowing needs.
Call 913.782.1845 or fill out the form below