Hardscaping Services
Hardscaped areas like patios, walkways, retaining walls and fire pits add life and functionality to any outdoor area.
Beautiful outdoor spaces are much more than just plants and flowers. Hardscaped areas like patios, walkways, retaining walls and fire pits add life and functionality to any outdoor area. Our talented designers will work with you to design features that enhance your space and existing landscaping while creating a useful outdoor area for all to enjoy.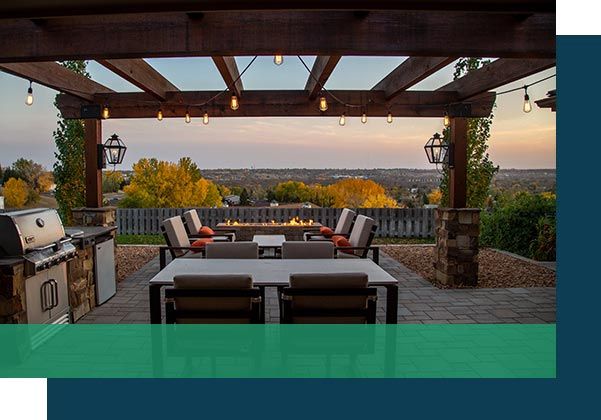 Patios
Patios go beyond a poured slab of concrete. Our experienced team can create a patio space that provides both beauty and function.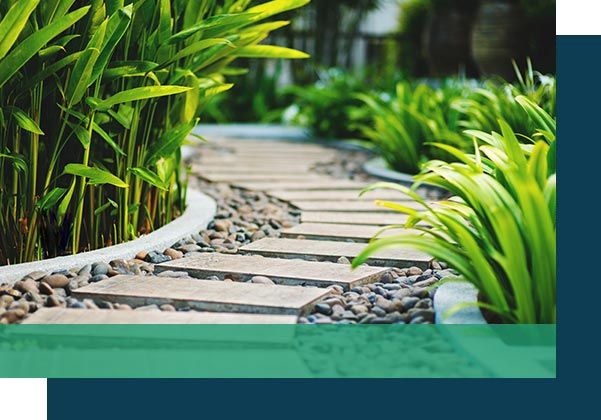 Walkways & Pathways
Whether you want winding pathways or a simple walkway between buildings, our hardscaping team can create walkways and pathways that add interest and utility to your property.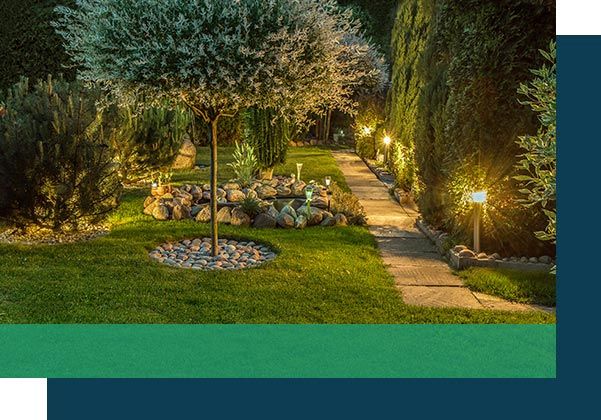 Lighting
Our talented designers and installers use lighting to not only brighten dark areas but to provide ambiance and style to your hardscaped spaces.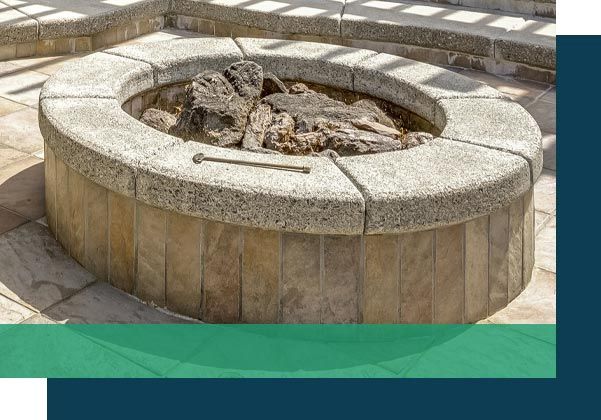 Fire Pits & Fireplaces
Add some elegance and fun to your landscaping with fire pits and fireplaces. We design and build stylish fire pits and fireplaces that are a perfect gathering place for friends and colleagues.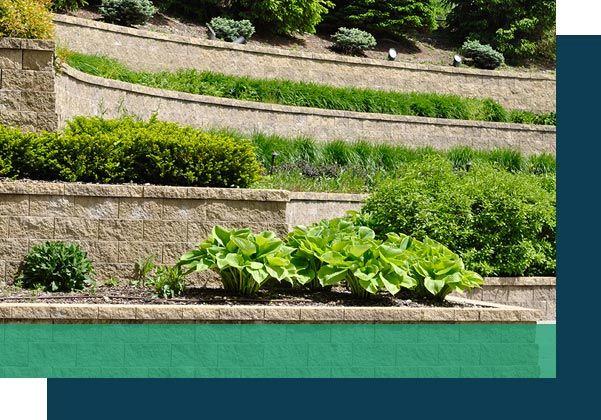 Retaining Walls
Retaining walls can go beyond the utilitarian. Our team designs functional retaining walls that add style and interest to your landscaping.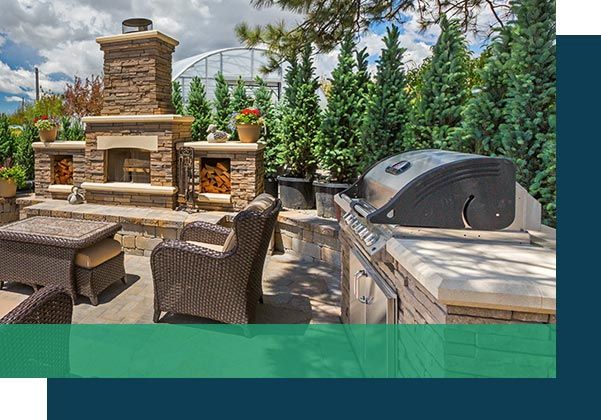 Outdoor Kitchens
Perfect weather calls for dining outside. With our stylish, functional outdoor kitchen designs, you can entertain friends and family while enjoying the beauty around you.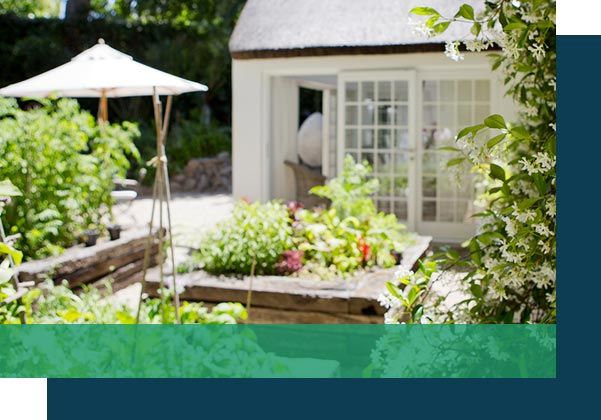 Raised Planters
Raised planters make it easy to care for and maintain plants and flowers. We design and build raised planters that blend into your existing hardscapes.
While your landscaping is often the main focus of your outdoor efforts, it's not the only thing that makes a useful, beautiful yard. Hardscaping features can include patios, walkways, lighting, fire pits and much more.
Our talented hardscape team will help you design your dream outdoor living space to make your yard as functional as it is beautiful. We'll listen closely to understand exactly how you want to use your outdoor space, and then we'll make your dreams a reality.
Our crews will utilize their more than 30 years of experience to make your desired design come alive in your yard. Whether your project is large or small, our team will pay careful attention to all the details to make your hardscapes a showpiece.
The options for hardscaping are nearly endless. Raised planters can add color and interest to your yard while requiring minimal maintenance or physical labor.
Outdoor kitchens and pizza ovens can turn your yard into another "room" used to entertain. A fire pit or outdoor fireplace can offer a warm retreat for family hangouts or s'mores nights with friends.
Retaining walls can change the landscape of your yard as well as treat troublesome drainage. Walkways and pathways through your yard can additionally enhance your landscaping and improve walkability throughout your property.
If you're looking for a place to offer entertainment and outdoor dining, we can create a patio of any size and design, complete with full lighting to make your yard an outdoor haven both night and day.
If you're planning a backyard makeover, let us help you add the hardscaping touches that will elevate your outdoor space and make it the place to hang out.
Call 913.782.1845 or fill out the form below