Our mulching services keep your beds looking attractive while controlling weeds and retaining moisture for your plants.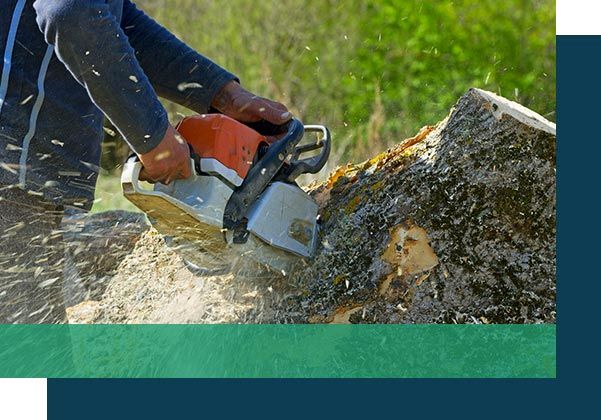 Why choose us for trees, shrubs and stumps?
Whether you want to add, remove or shape your landscape's trees and shrubs, we're here to help. Our experts can help you choose trees and shrubs to increase your property's curb appeal or remove dead or unwanted trees and shrubs. Tree stumps can create an unsightly blemish on your landscaping as well as be a hidden tripping hazard. We can easily remove unwanted stumps to create a safer, more welcoming landscape.
We don't just install and remove trees and shrubs — we offer ongoing maintenance as well. When trees and shrubs are left untreated, they can quickly take over a space or become messy and unsightly. Proper trimming and pruning allow trees and shrubs to remain healthy as well as grow in a shape that's pleasing to the eye, doesn't block sidewalks or cause problems for overhead power lines. Our crews are trained to trim and prune trees and shrubs to provide room for more growth while maintaining the attractive shapes and lines of your plants.
It's not just the shape of your trees and shrubs that matters — keeping pests and diseases at bay is important, too. We perform tree and shrub inspections to identify existing and potential problems that could harm your large plants. Our inspection and treatment experts can zero in on any issues and provide a treatment plan that will have your trees and shrubs looking healthy for years to come.
No matter what needs you have when it comes to trees and shrubs, we have the solutions.
Call 913.782.1845 or fill out the form below