Landscaping Services
From colorful plantings to mulch to lighting, our landscaping services are tailored to your property's unique features and needs.
We can customize your landscaping to meet your needs and budget whether you're starting with a blank canvas or need someone to manage your existing landscape. Our experienced landscapers will collaborate with you to provide you with an exceptional landscape.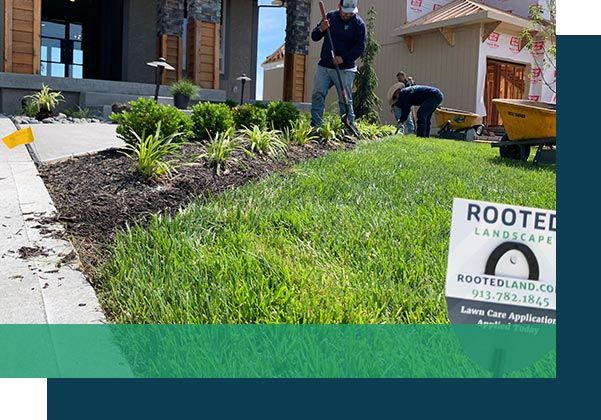 Landscape Design + Install
Our skilled landscapers work with you to design and build an eye-catching and functional outdoor space. Whether you need a complete landscape overhaul or simply want to spruce up a few spots, our team can help create a beautiful outdoor haven.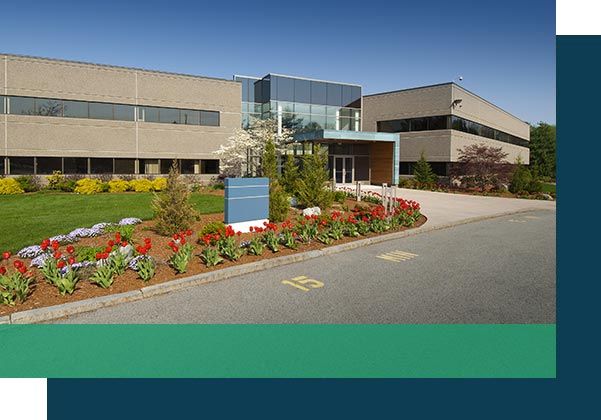 Landscape Maintenance
Keeping your plantings and other landscaping looking beautiful takes time and effort. From weeding to picking up trash, our team will provide your property with the care necessary to keep it looking great year-round.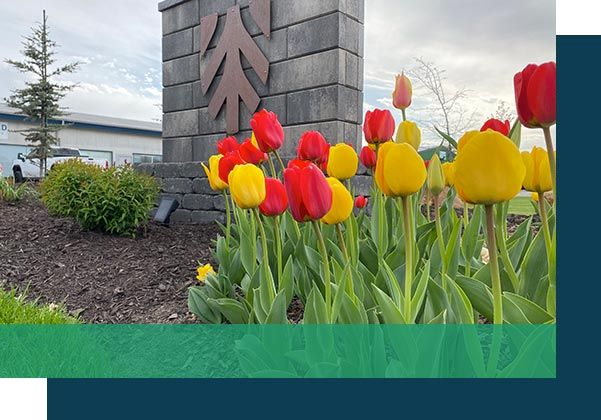 Mulching
Our mulching services keep your beds looking attractive while controlling weeds and retaining moisture for your plants.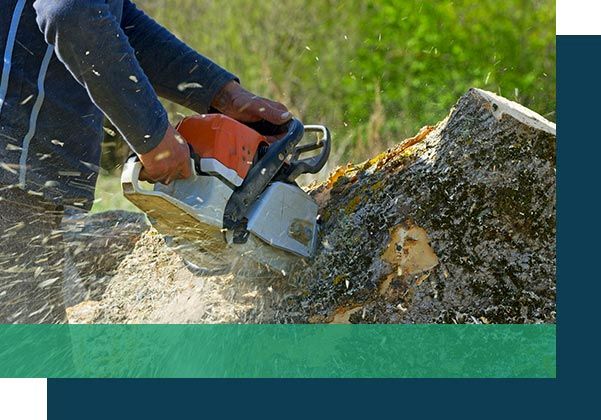 Trees, Shrubs and Stumps
We keep trees and shrubs healthy year-round with seasonal applications to help control pests and provide the nutrients trees and shrubs need to grow. We also provide stump-removal services.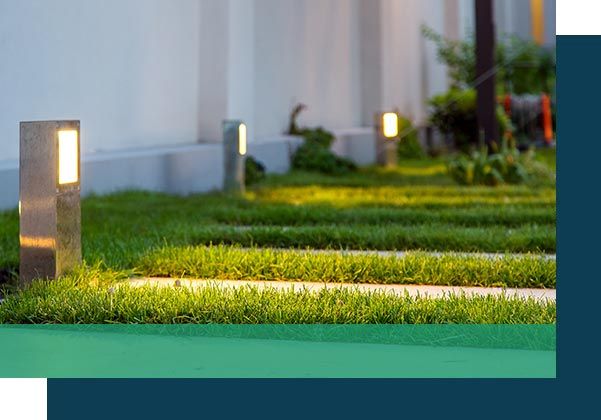 Landscape Lighting
Add safety and ambiance to your outdoor space with landscape lighting that's not only easy to install and maintain—it also showcases your property's best features.
You want your property to look beautiful, and so do we. Our landscaping professionals have one goal in mind: giving you the beautiful and functional outdoor space you deserve.
Whether you want to beautify a small section of your property or give the whole outdoor space a complete makeover, our team of experts can help with our landscape design and installation services.
Maybe you already have the landscape you want, but it's too much work to maintain it on your own. We can keep it looking lush and healthy, and you won't have to pull a single weed. Don't spend hours mulching your beds – let us do the hard work for you. Our professionals will do the heavy lifting to make your landscape beds look great all year long.
Trees and shrubs are a landscaping must when the summer heat leaves you longing for shade. We'll plant trees and shrubs that will make your property a welcoming oasis even on those steamy summer days. Don't worry if you have a tree that needs to be removed or an unsightly stump that's disrupting the look of your property; our trained team can remove those unwanted trees and stumps to give your outdoor space the best possible appearance.
If you have a beautiful property, you shouldn't have to hide it when night falls. Landscape lighting can create a showcase both day and night. You can highlight gorgeous flowers or illuminate an outdoor space that can be used any time of day with stylish and discrete landscape lighting.
No matter your landscaping need, Rooted Landscape can meet it. Our experts will take the time to understand your needs and create a plan – large or small – to make your property a beautiful and inviting place to visit.
Call 913.782.1845 or fill out the form below