Leave the raking to us. We provide leaf cleanup services each fall to keep your property looking its best.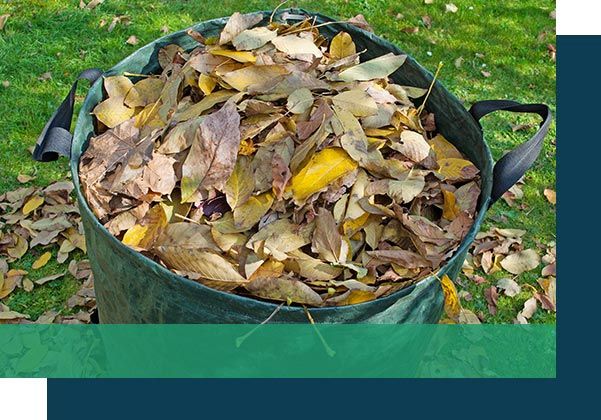 Why choose us for fall leaf cleanup?
Everyone enjoys the beautiful colors of fall when the leaves change from green to orange, red and yellow – until those leaves drop to the ground. Removing leaves from your yard and property can take hours of your time and leave your back, shoulders and hands aching.
This year, leave the leaf cleanup to us. We can remove the leaves from your property quickly and efficiently, and you'll never have to break a sweat. Our trained crews work together to pile and remove leaves from your lawn and landscape beds. We also haul off the leaves so you don't have to worry about them on trash day.
Removing leaves from your lawn not only makes your yard look beautiful in the fall; it also prepares your landscape beds and grass for spring. Removing leaves in the fall means there's less work when you're ready to plant flowers and work on your lawn in the spring. Let us remove your leaves in the fall, so you can enjoy planting-ready beds and lawn when the weather starts to warm.
Save yourself the stress and hard work of fall leaf cleanup by letting us do it for you. We'll treat your property like our own and leave it looking clean and leaf-free when we're done.
Call 913.782.1845 or fill out the form below