Patios go beyond a poured slab of concrete. Our experienced team can create a patio space that provides both beauty and function.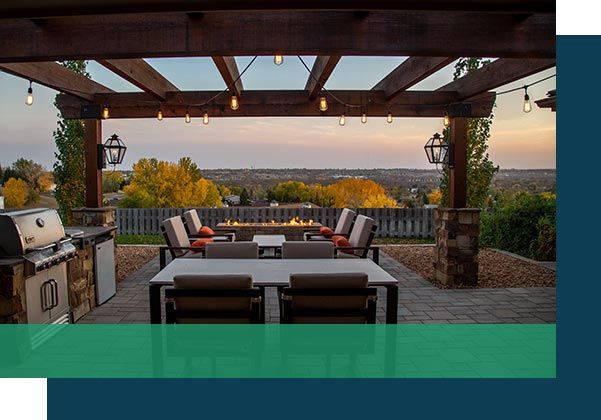 Why choose us for patios?
Whether you want to expand an existing patio or build a new one, our hardscape designers and installers can help. We offer customized patio design to create exactly the outdoor space you want. Whether you want a patio where you can relax, one where the kids can play or both, our experienced team can create a unique design that fits your needs and the style of your home and yard.
Our designers will help you decide on the perfect location and size for a patio on your property. Patios generally require level ground to build, but our experienced hardscape designers can determine if advance work needs to be done to level the ground before pouring the patio.
Patios and landscaping go hand in hand. Because patios are flush with the ground, they need to flow with the property space around them. Our hardscape and landscape teams will work together to create an outdoor oasis that makes your yard and patio look like a single connected design.
Once you've settled on the perfect design for your patio, our hardscape installation team will actualize your patio design, paying close attention to the details that make our hardscape spaces special.
Enhance your outdoor living options with a patio that expands your living space into the outdoors so you can enjoy all that the seasons have to offer.
Call 913.782.1845 or fill out the form below