Irrigation & Sprinkler System Repair & Maintenance
Our year-round irrigation and sprinkler repair and maintenance service keeps your irrigation system running smoothly no matter the season. We check for leaks, adjust sprinkler heads to ensure adequate coverage and prep your system for winter.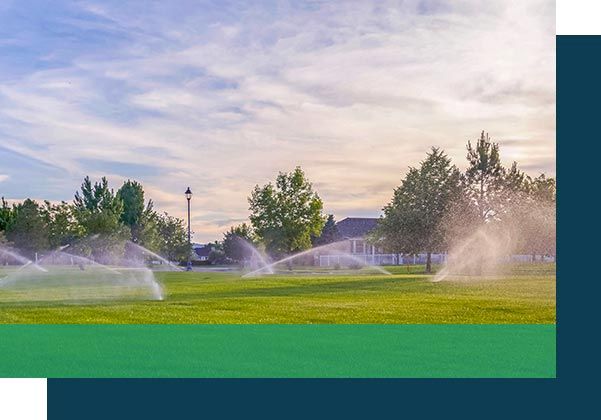 Why choose us for irrigation and sprinkler system repair and maintenance?
While irrigation systems will save you time and money over the long haul, maintenance is key to their continued efficient operation. Winterization and spring start-up as well as regular checks and maintenance will keep your sprinkler system working as designed for years to come.
Our ASSE-certified irrigation system technicians know exactly what trouble signs to look for when inspecting your system. Their wealth of experience lets them head off small issues before they turn into big problems. No one wants a flooded yard that some simple maintenance could have prevented.
Regular maintenance like winterizing and spring start-up is important to the longevity of your sprinkler system. Winterization prevents broken pipes caused by water freezing in the lines while our spring start-up service makes sure all the lines are clear and working properly before you start watering your lawn again.
Whether our team installed your irrigation system or someone else did, we can fix any problems that arise. Slow leaks, pressure problems or broken pipes are all within our expertise. No need to worry if a pipe breaks or a sprinkler won't shut off — we have a Quick-Response Irrigation Emergency team for problems that need immediate attention.
Our maintenance and repair teams don't just concern themselves with the pipes and sprinklers in your system. They can also address irrigation controller management to make sure that your system is working at the right times and the right intervals, giving your lawn exactly what it needs to grow and thrive. Our technicians can also perform back-flow testing to ensure the quality and safety of your water supply.
No matter your irrigation system maintenance and repair needs, Rooted Landscape's team of experts can keep your system providing optimal performance and your lawn and landscape beds looking lush and healthy for years to come.
Call 913.782.1845 or fill out the form below