Lawn Care: Turf Health
Get the Grass You've Always Dreamed of
Choose Healthy, Green, and Blemish-Free Grass
Keeping your grass green and disease-free is a lot more difficult than many people expect. It takes knowledge, time, and effort to ensure that your grass is healthy and green! At Rooted Landscape in Olathe, our turf health service is an aspect of our lawn care services that treat and prevent new diseases for your lawn. Whether you have weeds, fungus, insects, or anything else impacting your lawn, our lawn care services will take care of it quickly and completely. If you are ready to have the greenest, healthiest lawn on the block, be sure to contact us at Rooted Landscape in Olathe today!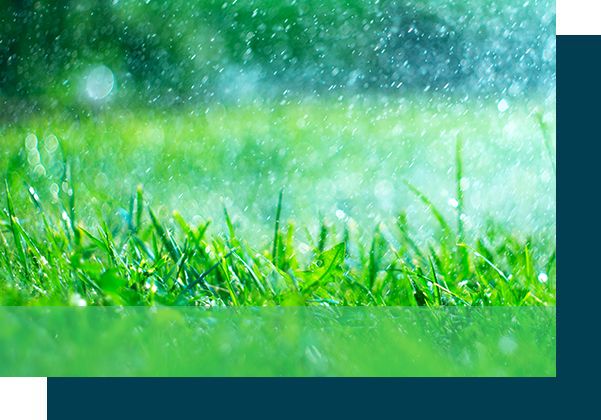 How do we ensure that your lawn stays healthy and beautiful? Our lawn care services for turf health include:
Our Seven-Application Lawn Care Program
Fertilizing
Weed Control
Fungus Control
Insect and Grub Control
pH Balancing Services
And More
If you live in Olathe, Overland Park, Lenexa, Leawood, Mission, Prairie Village, Stilwell, Gardner, or Shawnee and are interested in the healthy green lawn you deserve, reach out to us at Rooted Landscape today for premium turf health lawn care services!
Making your grass greener, healthier, and flawless.
With our prompt, same-day service, and a team of technicians who are ready to go the extra mile on any job, our lawn care team is dedicated to serving your needs, your lawn, and your property in a way that makes your landscape a healthier, more beautiful space.
We understand that each lawn, property, and owner is unique, and one-size-fits-all lawn care is never effective. That is why we offer a wide spectrum of lawn care services that can all be tailored exactly to your budget and your lawn's needs.
Seven-Application Lawn Care Program
Our Seven-Application Lawn Care Program is customized around your lawn and your expectations. Every lawn is different, so we change our seven-application program to fit what your lawn needs. This lawn care program now includes grub control to help prevent the pesky grubs from destroying your lawn. Our teams of technicians are college graduates that are state-licensed, certified, and trained for applying pesticides and fertilizers.
Fertilization
How, with what, and when you need to fertilize your lawn depends on several factors that an experienced lawn care professional can fully analyze. At Rooted Landscape in Olathe, we take the time to understand your grass, your soil, and the Kansas weather so that you can be sure that you get the most out of your lawn's fertilizer. We also have the experience needed to apply the right amount of fertilizer in the right way so your grass has an even, luscious green without producing any environmentally harmful waste.
Weed Control
Our weed control program is entirely tailored to your lawn and property. We put in the effort to custom design a lawn care plan that will keep children, pets, and the existing plants safe while destroying weeds in a way that limits their ability to return.
Fungus Control
Here in Kansas, fungus is often an issue that, if left unchecked, can devastate your lawn. Our fungus control program gets at the heart of what's eating your grass and works to get rid of it for good.
Insect and Grub Control
If fungus isn't eating your grass, insects and grubs may be the problem. We will find the issue and eradicate it at the source, leaving your lawn with the ability to grow thick and green again.
pH Balance Services
Having a proper balance of pH in your soil means having plants that thrive, grass that grows thick and luscious, and a lawn that limits the growth of weeds and disease. In addition, understanding your soil allows us to know what lawn care products and techniques will work best. We will accurately test and treat your soil with the excellence that you've come to expect from our landscapers at Rooted Landscape.
Contact us today for your free consultation and see what our lawn care services can do for your yard!
Call 913.782.1845 or fill out the form below