Snow Removal Services
Keep Your Properties Safe.
Make it Like the Snow Never Happened
At Rooted Landscape in Olathe, we are more than just professional-grade landscapers! We proudly offer timely and effective snow removal services for homeowner's associations, businesses, and more in the Kansas City area. We do our best to make the snowfall a non-factor for your day-to-day operations. If there is a nip in the air, we are out working hard with our snowplows and shovels keeping properties just like yours safe. This winter, trust Rooted Landscape in Olathe for all your commercial snow removal needs. Call today!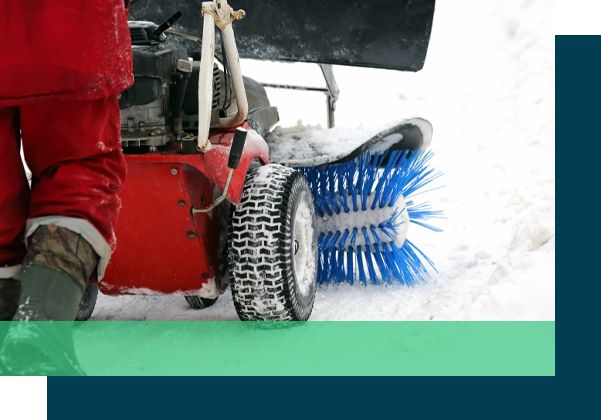 There are dozens of great reasons to choose Rooted Landscape in Olathe for your snow removal services. Some of the most common reasons businesses and HOAs choose to work with us include but are not limited to:

Safer and more aesthetically pleasing properties

Quick deployment of snowplows and personnel

Consistently accessible locations regardless of weather conditions

Unbeatable customer service

Free snow removal service consultations
Contact Rooted Landscape in Olathe now to get your free snow removal consultation.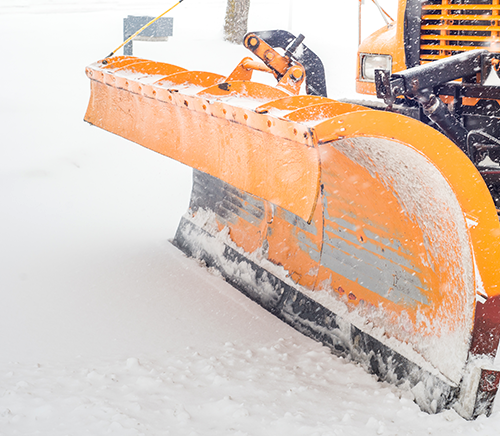 Commercial Snow Removal Services
Whether you own a retail store or an office space full of employees, safety is always the number one priority. The best way to keep your customers and your employers safe in the winter seasons is with quality snow removal services. At Rooted Landscape in Olathe, we do so much more than simple snow removal. We do everything we can to make your property as safe as possible. This includes creating clear and safe pathways from the parking lot to your building, removing snow from the parking lot so commuters don't get stuck or slide, placing down salt to combat ice slicks, and more! Our snow removal services at Rooted Landscape are comprehensive and designed with safety in mind.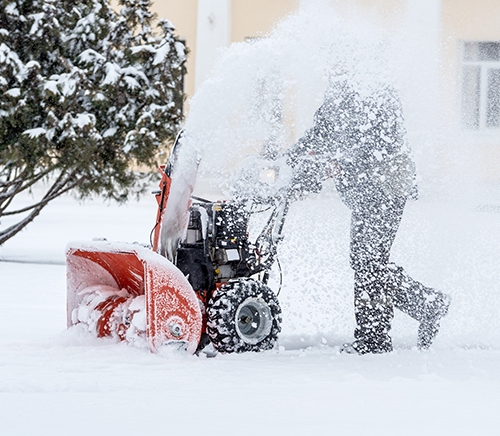 Parking Lot Snow Removal Services
After a heavy snowfall, commuting can present challenges for everyone. But what some people don't realize is that the challenges aren't suddenly over once you arrive at your destination. If the parking lot has been left untouched, there can be real chaos. Covered lines mean some take the liberty of parking wherever they see fit, deep snow can leave some vehicles stuck and struggling, and icy spots can create a very real fall hazard for anyone on the property. That's why it's so crucial to have professional snow removal services and snowplows treat your parking lot as soon as possible after a big snow. At Rooted Landscape in Olathe, we work closely with HOA's, business owners, government properties, and more to ensure their parking lots are clear and safe!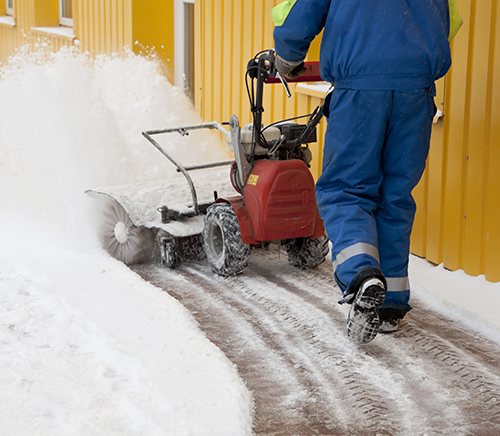 Snow Removal Services For HOAs
Many HOA's are responsible for snow removal for the public sidewalks, parking lots, and other community areas. This can be a monumental task to try to do on your own. That's why more and more homeowners associations and property owners are turning to Rooted Landscape in Olathe. Our snowplows and snow removal services make short work of nearly any property — no matter how big or small. When you need help clearing your property for your renters, tenants, and fellow homeowners, you can count on us to make snowy weather easier than ever before.
Rooted Landscape in Olathe
Winter weather always shows up before any of us expect it. It's critical to be proactive when preparing for the winter season by getting in touch with snow removal services like Rooted Landscape in Olathe before the first big snowfall hits. If you are a commercial business owner, represent an HOA, or are simply in need of quality snow removal services in and around Kansas City, don't hesitate to reach out to us at Rooted Landscape in Olathe today!
Call 913.782.1845 or fill out the form below