Sprinkler System Services
Affordable, Effective Sprinkler System Installation.
Keep Your Lawn Happy and Healthy
Who has the time, effort, or patience for manually watering their lawn each and every day? We know that we certainly don't — and we're fairly certain most other people don't either! That's why our team at Rooted Landscape in Olathe offers our irrigation system services. We install and fine-tune a sprinkler system that is custom to your property. This ensures that all of your grass is getting the water it needs and you aren't wasting any accidentally on the concrete or fence. How great would it feel to know that you don't have to worry about watering your lawn? That's exactly what you'll get with our irrigation system services at Rooted Landscape in Olathe — a sprinkler system that is tailored to your lawn's specific needs. Contact us today to get started with your free consultation!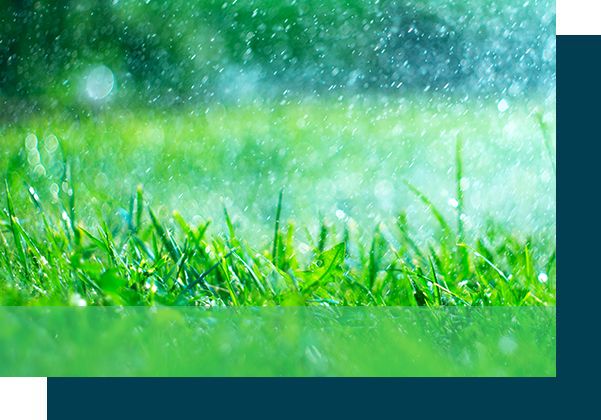 Why choose Rooted Landscape in Olathe for your sprinkler system installation?
We are a Top Rated Local® sprinkler system installation company

We have more than 30 years of experience

Gain peace of mind knowing your lawn is consistently getting the water it needs

Customer satisfaction is our number one priority

We offer free irrigation system installation consultations
Irrigation & Sprinklers
While fertilizing, sodding, slice-seeding, aeration, and so many other methods offer ways to make your lawn greener and healthier, the most effective and simple way to ensure that your grass is growing thick and beautiful is to water it. And the best way to keep your lawn happy and watered is with sprinkler system installation you can count on.
Our sprinkler systems are an affordable, effective, and efficient way to ensure that your lawn is getting the water it needs to thrive. No more waking up at 5 a.m. to place a sprinkler where half the water lands on the concrete anyway. Our sprinkler system design & irrigation solutions will help give you a greener, more beautiful lawn without the hassle.
With over 30 years of experience in the industry, as well as 25 years serving Olathe and the surrounding areas, our technicians are some of the best in the industry. Not to mention all of our technicians are also ASSE-certified. We are passionate about what we do and it really shows in our work. We are happy to work with you every step of the way so you can have an irrigation system that is perfect for your lawn, your budget, and your lifestyle. This process includes:
Landscape Design
Irrigation and Sprinkler Installation
Maintenance
Start-up and Winterization
Repair
Irrigation Controller Management
Quick-Response Irrigation Emergency Services
Back-Flow Testing
Our landscapers are professional, friendly, and passionate. We aim to serve you and have extraordinary attention to detail. Call us at Rooted Landscape in Olathe now if you have any questions about our irrigation solutions and get your free consultation today!
Call 913.782.1845 or fill out the form below